THE CURRENT STATE OF PLAY
Android the most popular operating system in the world currently with over 80% of the market share and this is projected to grow over the next few years. iOS (Apple) mop up the majority of the remainder (source: IDC March 2019). However, in the UK, it's a different story where in March 2019, market share was split fairly evenly between Android and Apple iOS 49.9% and 49.28% respectively. (June 2019)
iOS APP DEVELOPMENT
We design and develop apps for the Apple's mobile operating system – iOS. Our mobile app development expertise comes from early work in mobile websites and responsive sites which are now the norm. Even when building websites, our design and development comes from a 'mobile first' approach, where we consider smaller screens as the starting point and once they are right, only then do we focus on tablet and then desktop size.
ANDROID APP DEVELOPMENT
We design and develop apps that are designed specifically for Android. Android being open source software developed by Google. It is updated on a very regular basis so it is important to develop apps that keep pace.
WE COVER
Planning
Design
Development
App store submission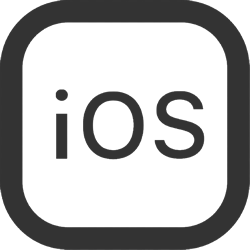 Duke Studios,
3 Sheaf St.
Leeds
LS10 1HD