1/ THE BACKGROUND
We've worked with JUST MILK for over 10 years now and in that time we have designed and built their very first website as they launched their product. Their first website had flash and was strictly for desktops. Who knew we'd all be looking at websites on mobile phones just a few years later? Around 6 years ago, we redesigned their website as a responsive website. This website saw the brand through the period of transition toward mobile. Now, only a small portion of their website visitors actually access the site through a desktop or laptop. How quaint.
2/ MOBILE FIRST DESIGN 📱💻
Since the bulk of JUST MILK's website visitors are from their social media campaigns and email marketing, a very high proportion are on mobile devices, meaning more than ever our mobile first design process was crucial. This is where the design process begins with the smallest screens where it's most difficult to get everything to work with the smallest screen 'real estate' and then once that is correct, you work those designs up into the larger screens such as tablet, laptop and desktop. 
3/ getting the tone right ✅
Once we had the designs right, we needed to work hard to get the tone right for the brand along with the key messages for each of their products. Each of their products had a specific USP, so it was important for this to come across quickly in the imagery, headlines and copy. Skimmed JUST MILK was targeted at those looking for health benefits and weight loss, Semi-Skimmed for the growing market of home coffee brewers especially those with 'frothy coffee' machines and Lactose Free JUST MILK at those with lactose intolerance or within the growing 'free from' market. 
4/ SEO  🔍
It was important to not only keep the strong search authority built up over the last 10 years that the site has been established but to also build on it. To this end, we undertook an SEO and Analytics review and found several areas where we could make improvements. A large part of this work came down to streamlining the website for speed for mobile devices and also shifting the website to faster, more reliable hosting.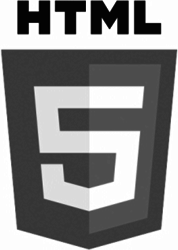 Duke Studios,
3 Sheaf St.
Leeds
LS10 1HD